Home
Welcome to the Northern Indiana Operators Association website. 
Our mission…
To protect our most precious of resources, water, for our communities, our environment, and our future.  To provide professional and educational opportunities to our members as we strive to serve, educate, and reach out to our communities.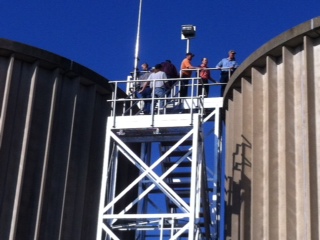 The NIOA was the first operators association outside of the IWPCA.  Established on September 9th, 1969, the NIOA has been serving the needs of wastewater operators ever since. The demographic area in which the NIOA covers are the Michigan state line to the North, the Ohio state line to the East, Highway 24 to the South, and Highway 421 to the West.
The NIOA has always had one of, if not the highest memberships of all the operators associations.  Our members are not only operators, but engineers, scientists, equipment manufacturers, suppliers, governmental representatives and citizens throughout Northern Indiana.  Thus making our organizations knowledge pool extraordinary!
Our sponsors:
We would like to send out a special "Thank You" to our sponsors who help
make this website a reality!!  Please click on their ad and see what they can do for you!
Please be sure to click on their image and checkout their websites.
Become a sponsor or donate today.
Our organization has many costs that are not covered under the very small membership and meeting fees.
The NIOA can use your help, please donate today!